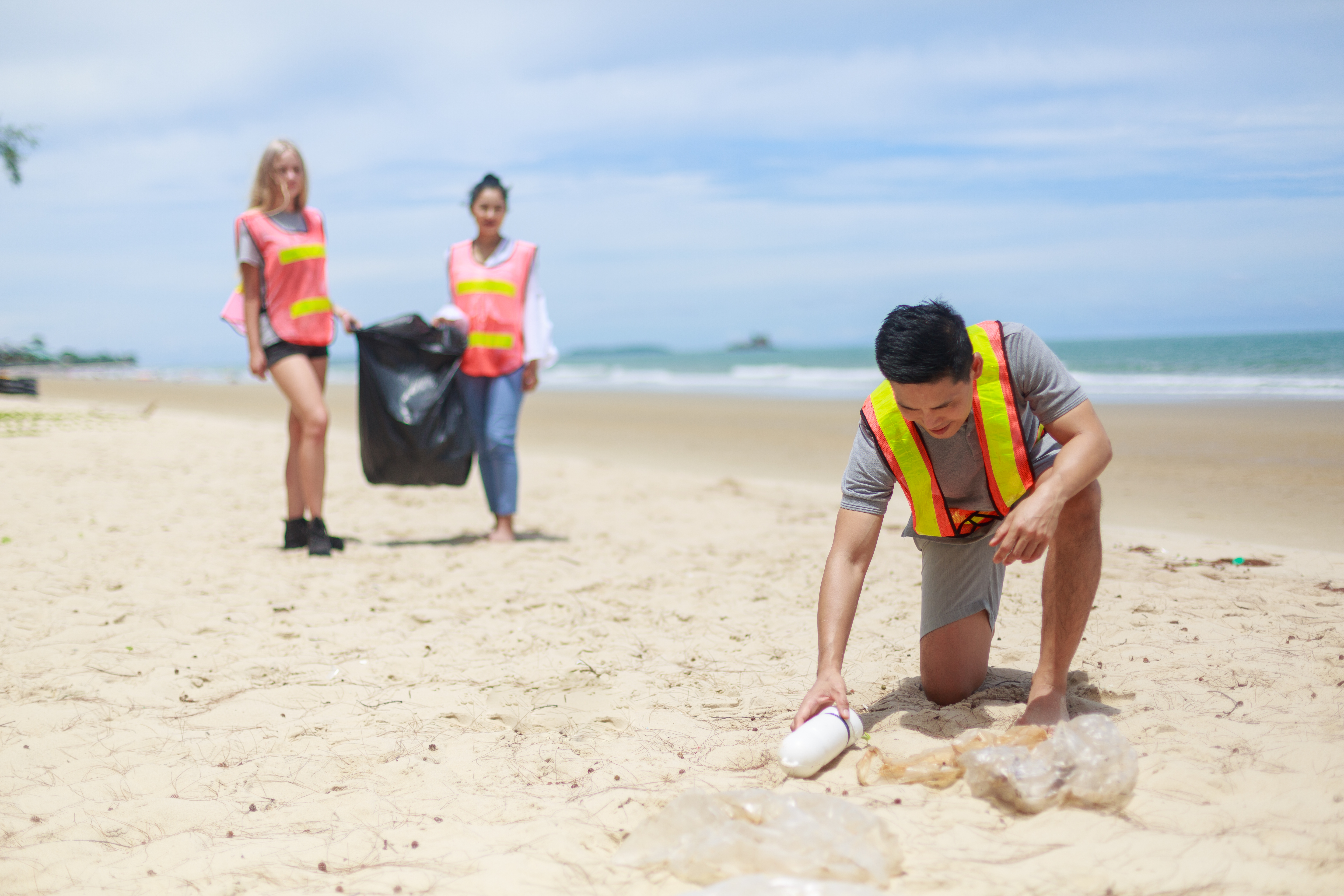 Celebrated each year on the fourth Saturday in October, National Make a Difference Day is the largest national day of community service in the United States. It's a time when people from all walks of life step up and take action to make positive changes in their communities.
This year, Make a Difference Day falls on October 28th, and there are a ton of ways to get involved! All you need to do is choose how you want to make an impact. Are you most passionate about the environment, houselessness, hunger, or something else? Once you figure out how you want to help, do some research to see if there are relevant organizations nearby, who you can partner or volunteer with.  If you're looking to make a difference for our environment, we've pulled together some ideas below.
Follow these ideas for ways to Make a Difference while working towards a Trash Free Hawaii:
At home, aim to produce as little waste as possible by using sustainable items. These include bamboo toothbrushes instead of plastic, reusable rags instead of paper towels, silicone bags instead of Ziploc bags, and compostable sponges instead of plastic ones! Visit our blogs for more zero-waste kitchen and bathroom swaps.
At the store, bring reusable bags to hold your items and buy in bulk whenever you can. Try visiting a zero-waste store that allows you to refill products in your own containers.
At work and school, think twice before printing something – keep things digital to avoid having to use paper. Consider setting up a recycling program and a composting area. For more tips, check out our blog on going green in the workplace.
At the park or beach, pick up trash when you see it. Stay hydrated with a reusable water bottle instead of a disposable one, and always be sure to pack out everything you bring in. To make an even greater difference, store a cleanup kit in your car to pick up trash wherever you go.
All of these little things combined make a huge impact! And remember, you don't have to wait until Make a Difference Day to create change. You can help to create a Trash Free Hawaii every day of the year!
Sources: Convoy of Hope, Trash Free Hawaii Blog