Nearly 15 years ago, the United Nations declared June 8 as World Oceans Day to address a number of concerns regarding the Law of the Sea, maritime space, international shipping, maritime security, marine science and technology, marine biological diversity, the marine environment and sustainable development, and climate change. Now, we use the day as a time to reflect on all the ocean provides and think of ways to become better stewards of it. The theme of this year's World Oceans Day is Revitalization: Collective Action for the Ocean.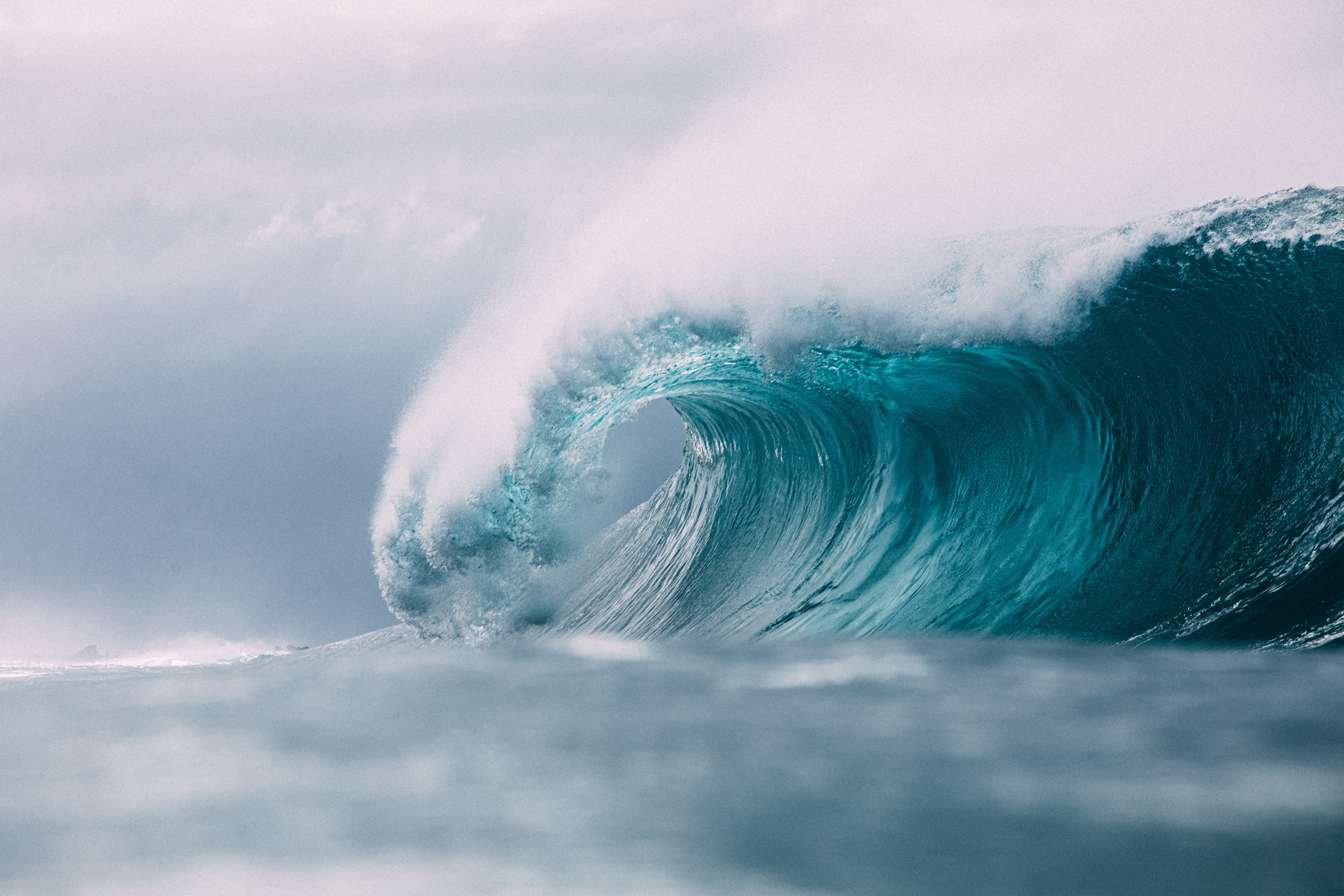 The ocean's health is at a tipping point – if we don't act now, the ocean we know and have relied on for thousands of years could be gone forever. Plastics and polluted runoff are threatening marine life, our health, fisheries and recreation spots. We've learned from experience that we need to work together to create a new balance with the ocean that no longer depletes its bounty, but instead, restores its vibrancy and brings it new life.
Here in Hawaii, we are surrounded by water – mainly ocean water. This means that a good percentage of our rainwater ends up in the ocean. Hawaii's storm drain system helps to prevent flooding by efficiently carrying water off of our roadways. Unfortunately, with a large storm drain system, small amounts of pollution can quickly add up. This World Oceans Day we want to remind you about the importance of keeping our storm drains and roadways clear of litter and pollution.
Change starts with you! You can support our oceans by learning about the storm drain system with our Storm Patrol online modules, going over the Storm Water Management Program Plan 2022, sharing your storm water resources and tips with others, and simply throwing your trash away where it belongs. If you're looking for another way to get involved, consider adopting a part of the highway!
The Department of Transportation's Adopt-A-Highway Program is great way for any community group, church, school, or business to contribute to a cleaner Hawaii. With supplies provided by the Department of Transportation, each group agrees to adopt a two-mile portion of a state highway for at least two years, pick up litter on that highway at least four times a year, and provide safety training for their volunteers before each cleanup. To learn more about the program, visit www.stormwaterhawaii.com/adopt-a-highway/.
To celebrate all these steps toward a healthier ocean, we have partnered with Sea Life Park to hold a special World Oceans Day giveaway! The winner will receive two annual passes to Sea Life Park, Hawaii's premier marine experience park focused on the education and conservation of Pacific marine life. To enter, take our Public Awareness Survey at www.stormwaterhawaii.com/world-oceans-month-2022.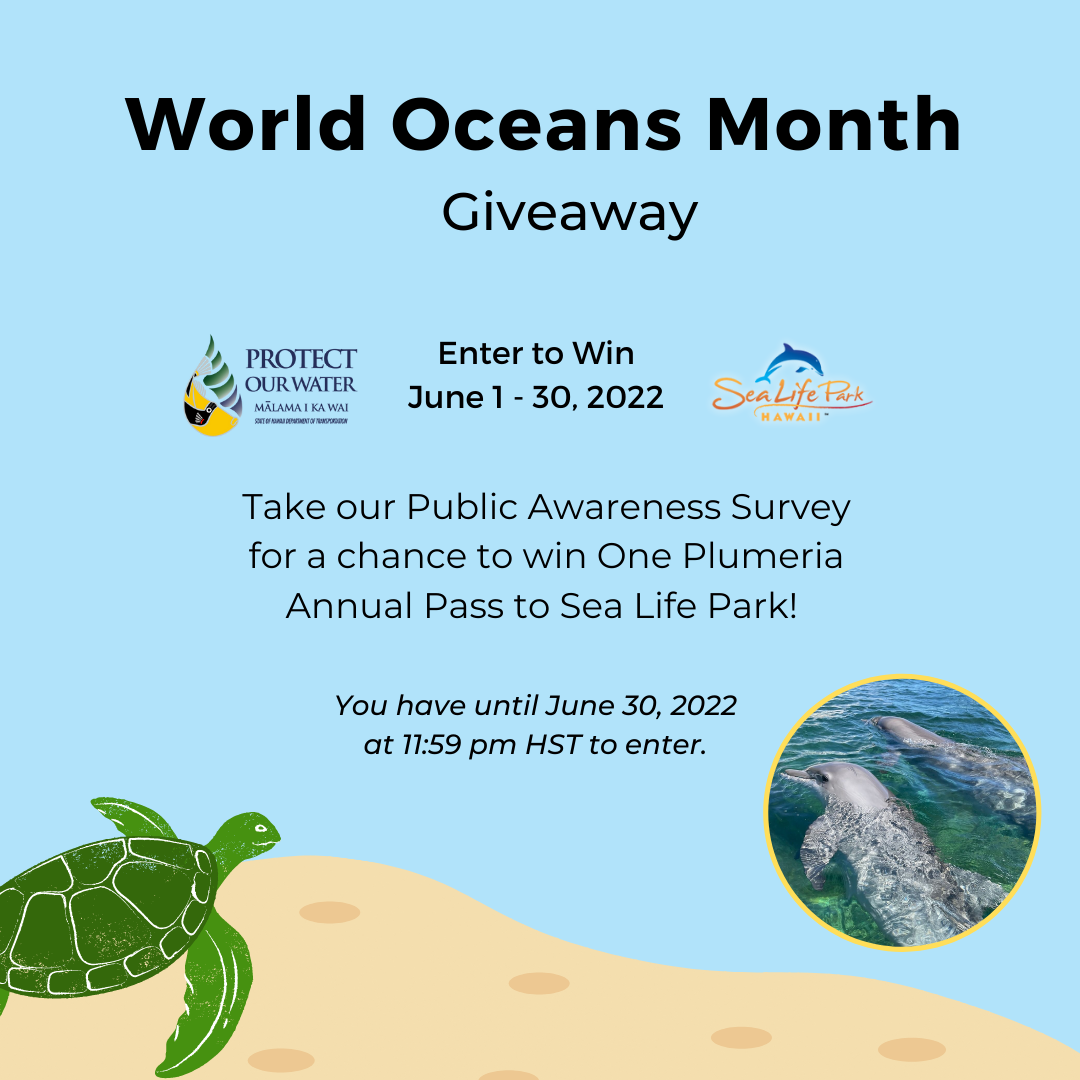 Sources: United Nations World Oceans Day, Conservation International, Storm Water Hawaii Resources, Oahu Adopt-A-Highway Program, Storm Water Hawaii Public Awareness Survey